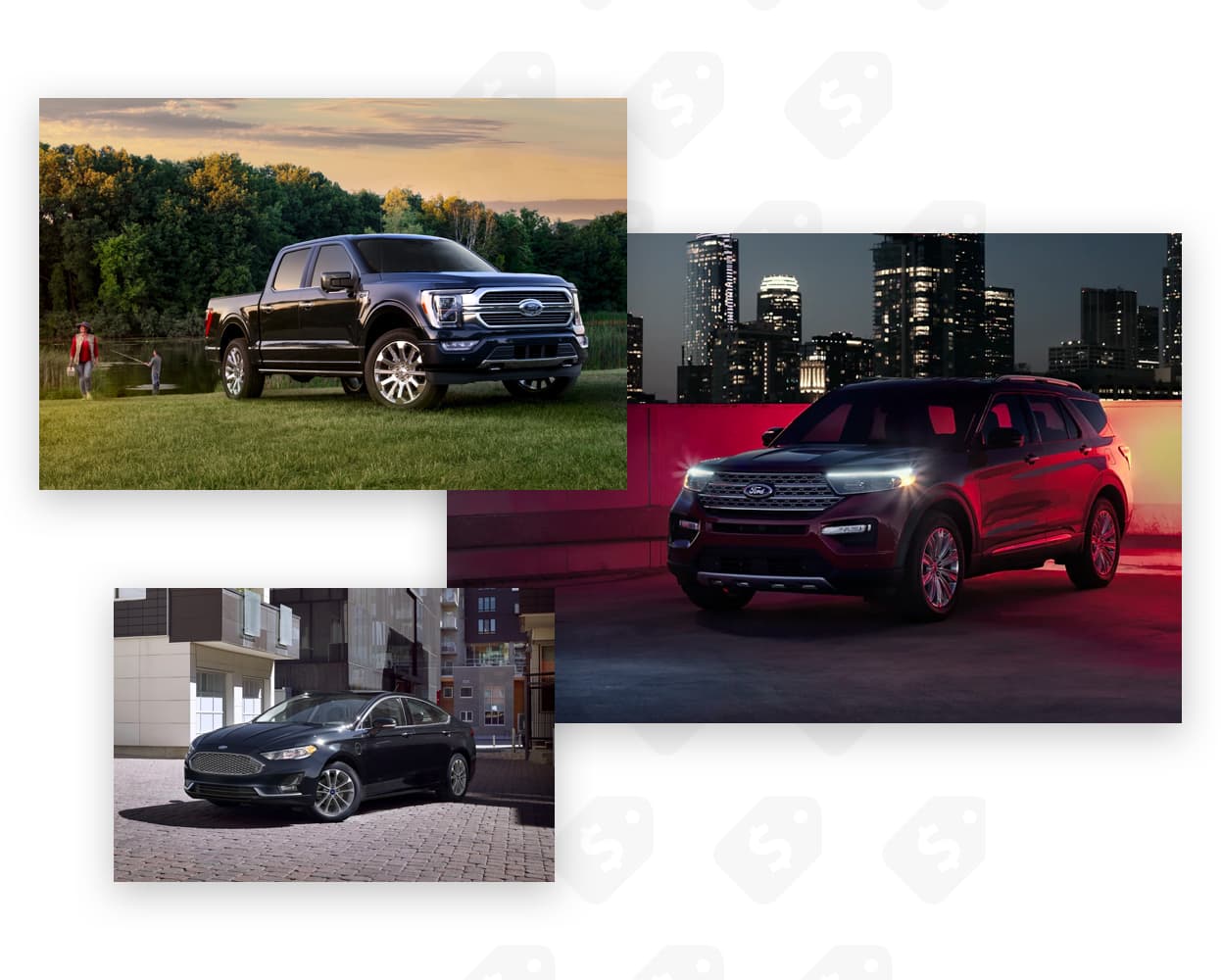 Take Advantage of This Month's Current Offers
Every month Ford releases incredible cash-back offers and special financing rates along with discounts featured in other special programs.
We're Here For You
Murdock Ford, Inc. always puts customers first!
Don't take our word for it: Read our reviews and see what everyone is saying.

Welcome To Murdock Ford!
Ford dealer in Santaquin, UT
---
Murdock Ford is your home for all of the latest Ford Models
Murdock Ford in Santaquin, Utah located at 118 W Main St, Santaquin, UT 84655, has award winning Ford models in every vehicle type that are designed for any lifestyle. Stop down to see our full lineup of award-winning new Ford SUVs, Ford Trucks, Crossovers and Sedans as well as one of the most robust selection of quality used cars in Utah. It's not just the trucks, cars, crossovers, and SUVs we're passionate about, it's the day-to-day interactions we have with our customers that set us apart from the competition. Our goal is to find each person that visits us the Ford vehicle that matches exactly what they need. Customer service is at the heart of everything we do, from the moment you stroll through our showroom doors to the sit down with our financing team, to every visit after your purchase for service and maintenance, it's our client relationships that fuels us. We treat each customer like family here at Murdock Ford, and you will be able to see for yourself on your next visit. Stop down today or call us at 801-695-9739 to schedule your visit or come by during our operating hours.
Murdock Ford offers a wide selection of new Ford trucks, cars, crossovers, and SUVs including but not limited to the Ford F-150, Ford Super Duty F-250, Ford Super Duty F-350, Ford Super Duty F-550, Ford Expedition, Ford Explorer, Ford Mustang, Ford Edge Titanium, Ford Escape, Ford Transit, Ford Transit Connect Van, Ford EcoSport, Ford Mach-E, Ford Fusion, Ford Edge, Ford Bronco, Ford Ranger, Ford Super Duty and we are always expanding our selection of new and pre owned vehicles, so stop down today to see what we have in stock!
Murdock Ford in Santaquin, Utah is located at 118 W Main St, Santaquin, UT 84655 which is conveniently located near a number of towns including but not limited to Spring Lake, Keigley, Townsend, Genola, Payson, Elk Ridge, Woodland Hills, West Mountain, Goshen, Lant, Salem, Starr, Lewis, Benjamin, Elberta, Leland, Lake Shore, Mona, Spanish Fork, Palmyra, Birdseye, Moark, Junction, Sutro, Gomex, Pines, Castilla, Mosida, Thistle, Dividend, Mapleton, Gorder, Wagon Wheel, Trailer Park, Springville, Homansville, Knightville, Ironton, Gypsum Mill, Diamond, Eureka, Nephi, Mammoth, Rio, Dennis, Silver City, Provo, Indianola, Mammoth Junction, Lakeview, Tintic Junction, Patrick Place, Geneva, Knight, Snow, McIntyre, Edgemont, Vineyard, Orem, Bonnie, Clyde, Bunker, Orem Station, Hill Top, Caryhurst, Sharp, Fountain Green, Olmstead, Mill Fork, Christmas City, Hardy, Wicks, Lindon, Springdell, Fairfield, Canyon Glen, Topliff, Milburn, Wing and Eagle Mountain amongst many others!
Contact Us
Murdock Ford, Inc.
118 W. Main
Santaquin, UT 84655
Sales:
801-405-9064
Service:
801-609-4024
Parts:
801-405-6826
Directions